Various Exhibitions, Programs and Projects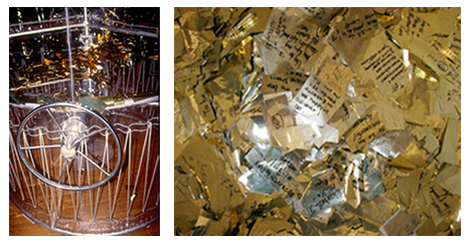 The Dream Machine, a wind-powered visitor response sculpture designed by RCAD fine art student, Dan Wilson, was one of a series of hands-on components in the Interactive Exhibition, John Ringling: Dreamer, Builder, Collector. The Dream Machine elicited more than 80,000 visitor responses over an 8 month period.

Interactive Exhibition
Curated by Fayanne Hayes

Photo by Jane Parrish Smith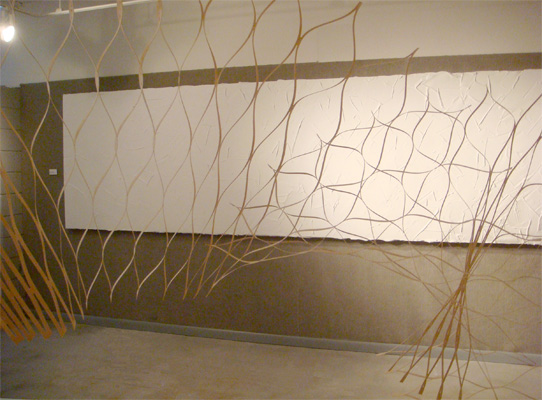 Improbable Fruit: Unfinished Explorations in Pursuit of a Materially Complex Built Environment, Installation by Mark Weston, 2011. Art Center Sarasota

Curated by Fayanne Hayes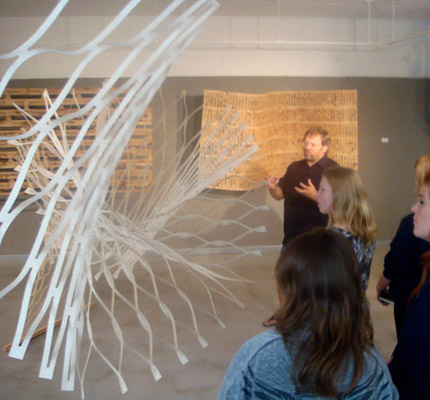 Mark Weston talks with High School students about his installation.

Improbable Fruit: Unfinished Explorations in Pursuit of a Materially Complex Built Environment, Installation by Mark Weston, 2011. Art Center Sarasota

Curated by Fayanne Hayes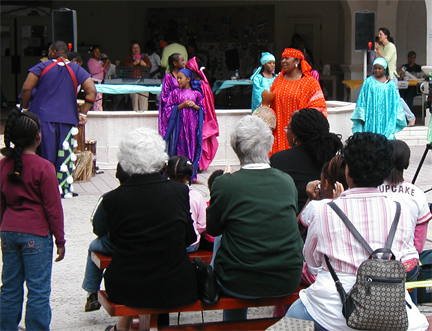 Dunde Dolé Uran African Ballet and The West Coast Black Theater perform at South Florida Museum's Friends and Family Day in conjunction with The Florida Highwaymen Exhibition

Community Building Programs developed by Fayanne Hayes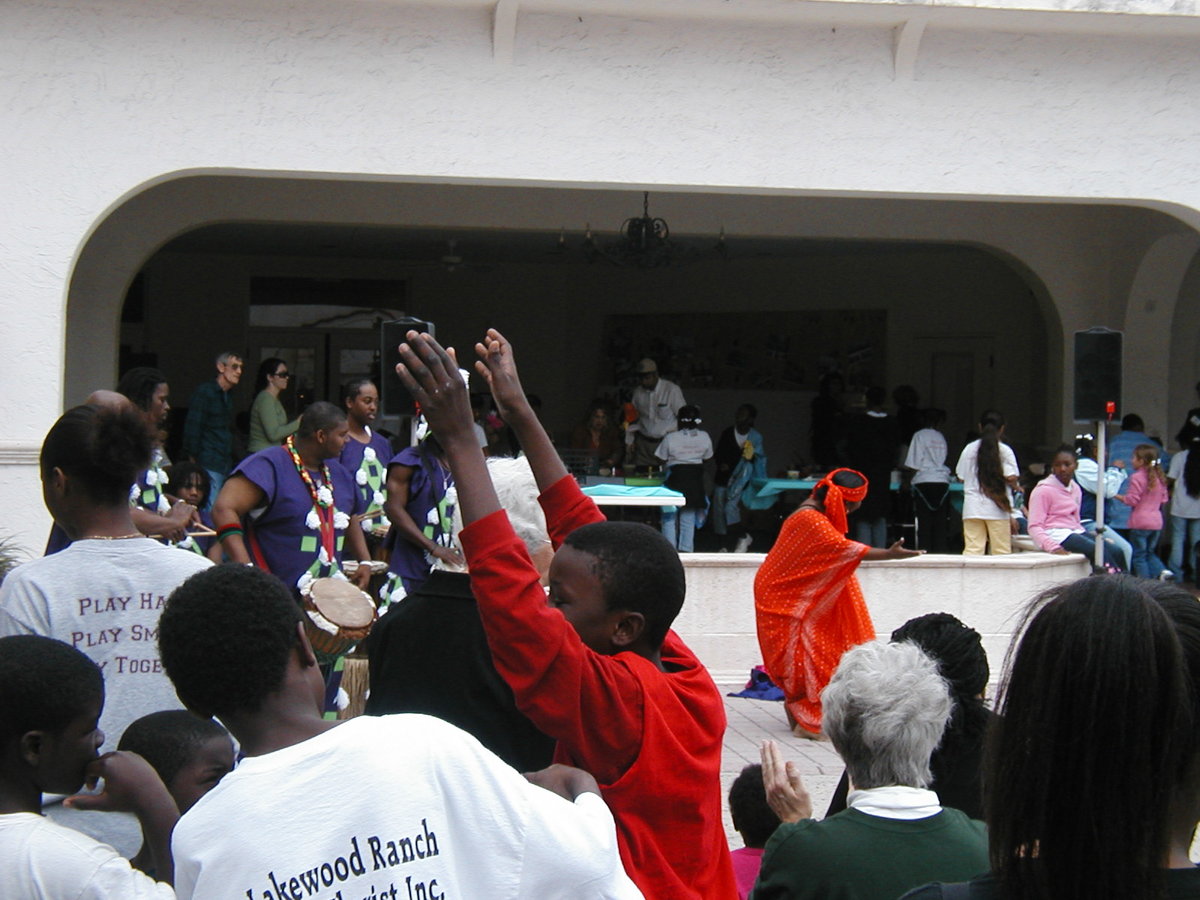 Dunde Dolé Uran African Ballet and The West Coast Black Theater perform at South Florida Museum's Friends and Family Day, in conjunction with The Florida Highwaymen Exhibition

Community Building Programs developed by Fayanne Hayes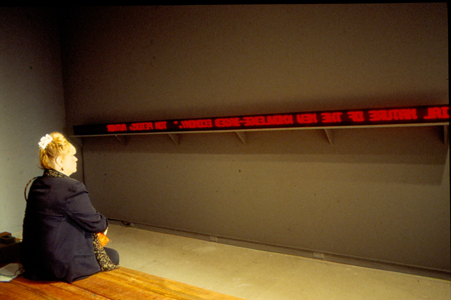 WORK Interactive Installation at the Ringling Museum included a 25 ft. LED light that ran continuously in the gallery with 'work' related messages submitted by Sarasota and Manatee County educators, artists and community members.

Installation curated by Fayanne Hayes
Photo by Rebecca Baxter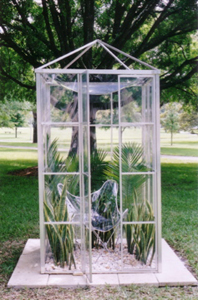 Personal Greenhouse, 2003
Installation by Fayanne Hayes
University of South Florida,
Tampa FL

Photo by Jane Parrish Smith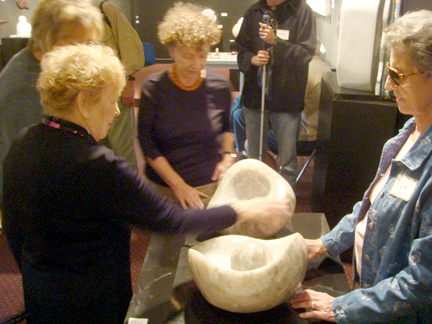 In Julia Hyman's TOUCH exhibition visitors were invited to "Touch, Feel, and Imagine"

People with vision loss from the Lighthouse of Manasota enjoyed touching Hyman's sculptures made of marble, alabaster and bronze.

Curated by Fayanne Hayes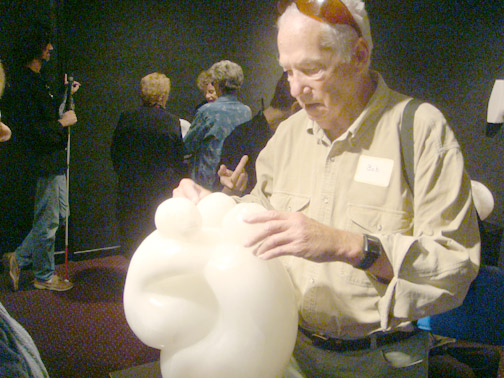 In Julia Hyman's TOUCH exhibition visitors were invited to "Touch, Feel, and Imagine"

People with vision loss from the Lighthouse of Manasota enjoyed touching Hyman's sculptures made of marble, alabaster and bronze.

Curated by Fayanne Hayes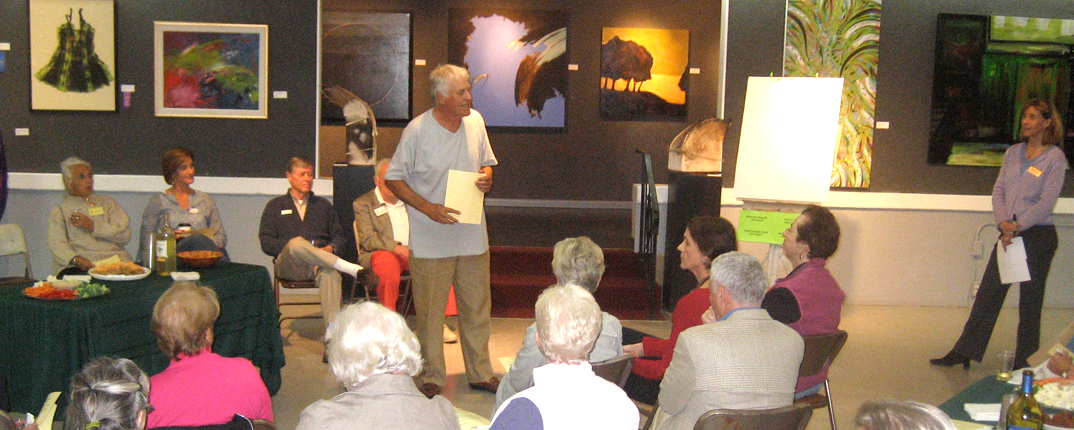 Let's Talk Night, Open Community Dialogue - Planning for Change, 2007, Art Center Sarasota, led by Joseph Sweeney, Chair, Board of Directors and Fayanne Hayes, Executive Director.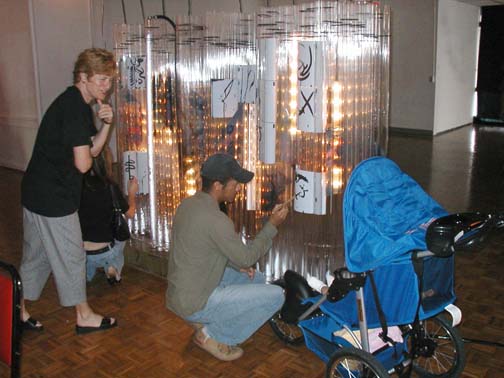 "Stroke" Interactive Installation Project,
St. Petersburg Art Center's project CREO, St. Petersburg, FL.

Project coordinated by Fayanne Hayes in collaboration with Gale Fulton Ross, The Fulton Ross Fund for Visual Artists.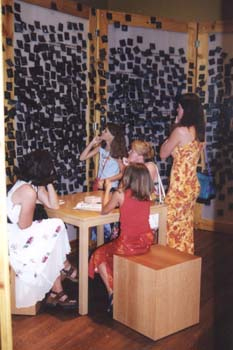 Visitor Response Post-it Wall
My Museum? Interactive Installation
The Ringling Museum of Art

Curated by Fayanne Hayes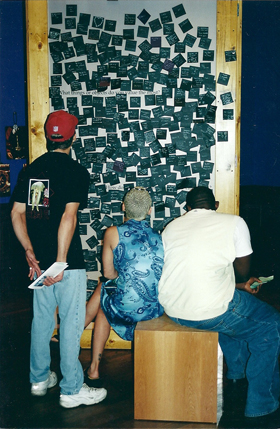 Visitor Response Post-it Wall
My Museum? Interactive Installation
The Ringling Museum of Art

Curated by Fayanne Hay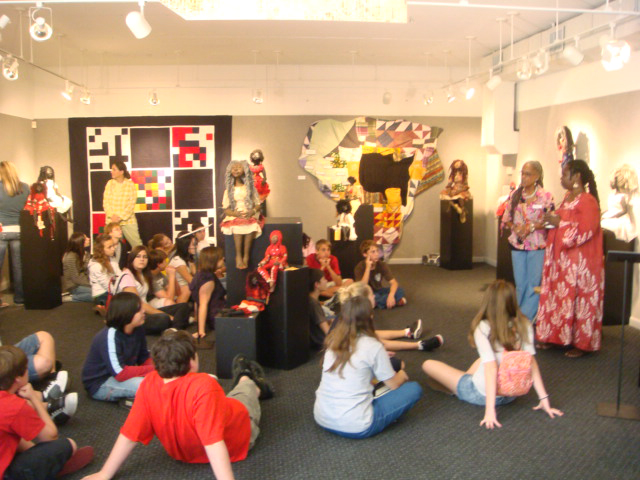 Conversations with the Artist, Rukiya and Dr. Phyllis C. Brown, Art Center Sarasota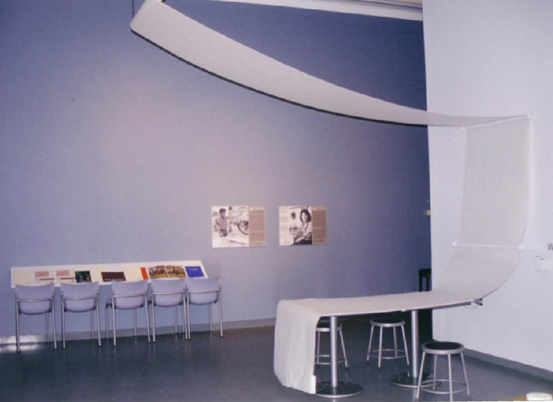 Interactive Installation
Visitor Response scroll
The Ringling Museum of Art

Designed by Fayanne Hayes

Photo by Jane Parrish Smith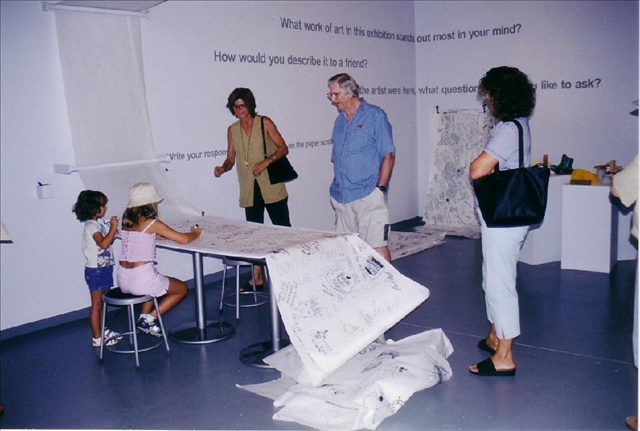 Interactive Installation
Visitor Response scroll
The Ringling Museum of Art

Designed by Fayanne Hayes

Photo by Jane Parrish Smith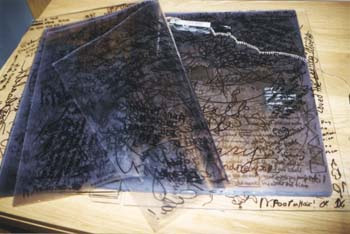 My Museum? Interactive Installation
Visitor Response book
The Ringling Musuem of Art

Designed by Fayanne Hayes

Photo by Jane Parrish Smith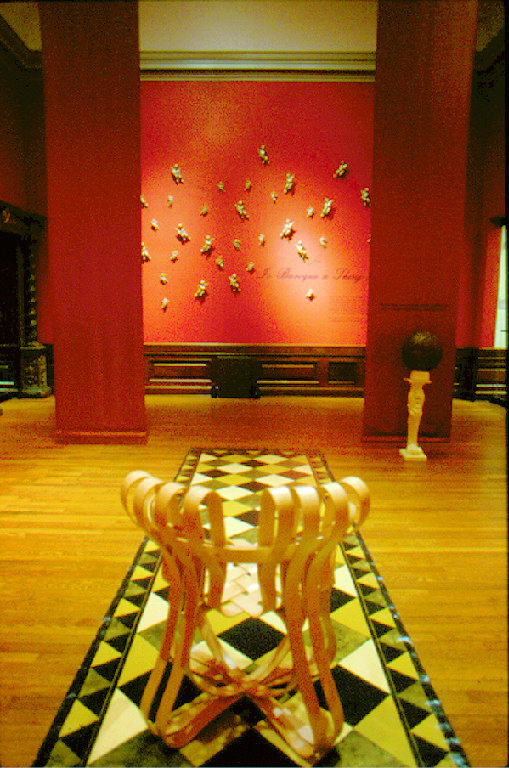 Is Baroque a Thing of the Past? Interactive Exhibition, The Ringling Museum of Art

Curated by Fayanne Hayes

Photo by Jane Parrish Smith
Central carpet designed by Jane Parrish Smith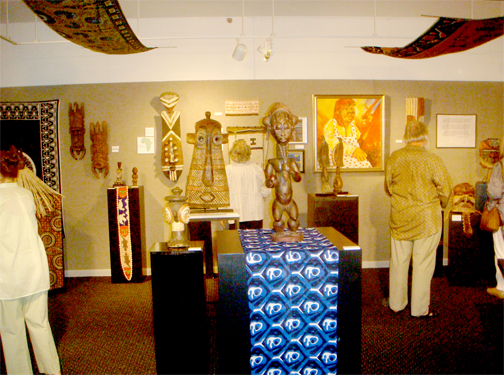 Connection to Objects, Diversity Everywhere "Mboom", Kifwebe" and Nwantantay Masks, Power Figures and Textiles, from the Lovette W. Harper African Art Collection, Art Center Sarasota. Curated by Lovette Harper

Project Coordinated by Fayanne Hayes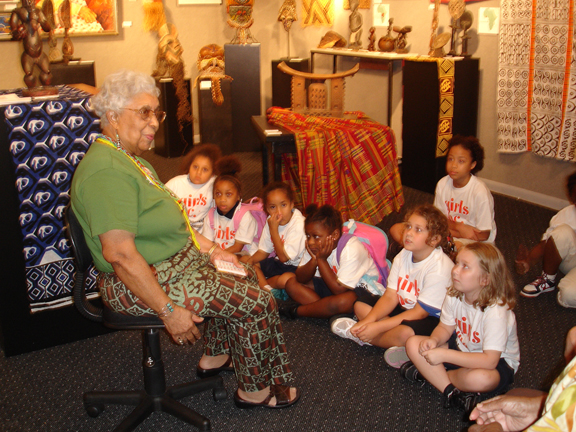 Lovette Harper in conversation with students about her private collection of African Art.

Connection to Objects, Diversity Everywhere "Mboom", Kifwebe" and Nwantantay Masks, Power Figures and Textiles, from the Lovette W. Harper African Art Collection, Art Center Sarasota.

Project Coordinated by Fayanne Hayes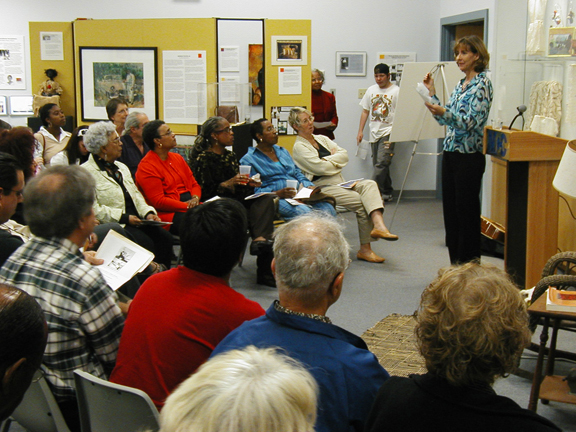 Fayanne Hayes discusses her curatorial vision for the Many Faces, One Story exhibition at the Family Heritage House Museum of African American Achievement at the State College of Florida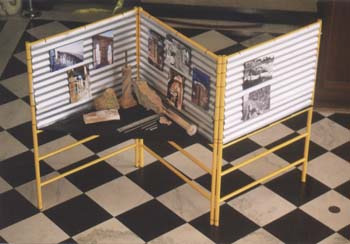 Touch display in De-Construction / Re-Construction an exhibition highlighting the processes and people behind the scenes of the historic restoration of the Cà d'Zan, (the historic home of John and Mable Ringling)

Curated by Fayanne Hayes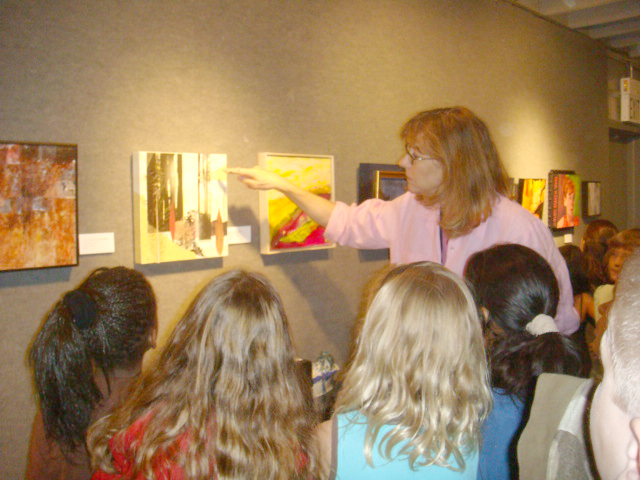 Fayanne Hayes talks with elementary students in the gallery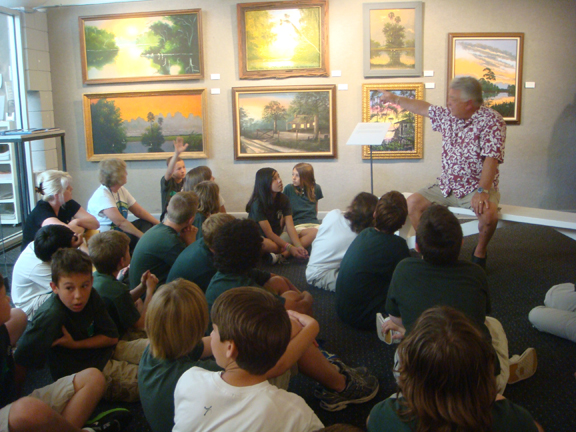 Larry Helmuth meets with students to talk about his private collection of Highwaymen paintings on exhibit at Art Center Sarasota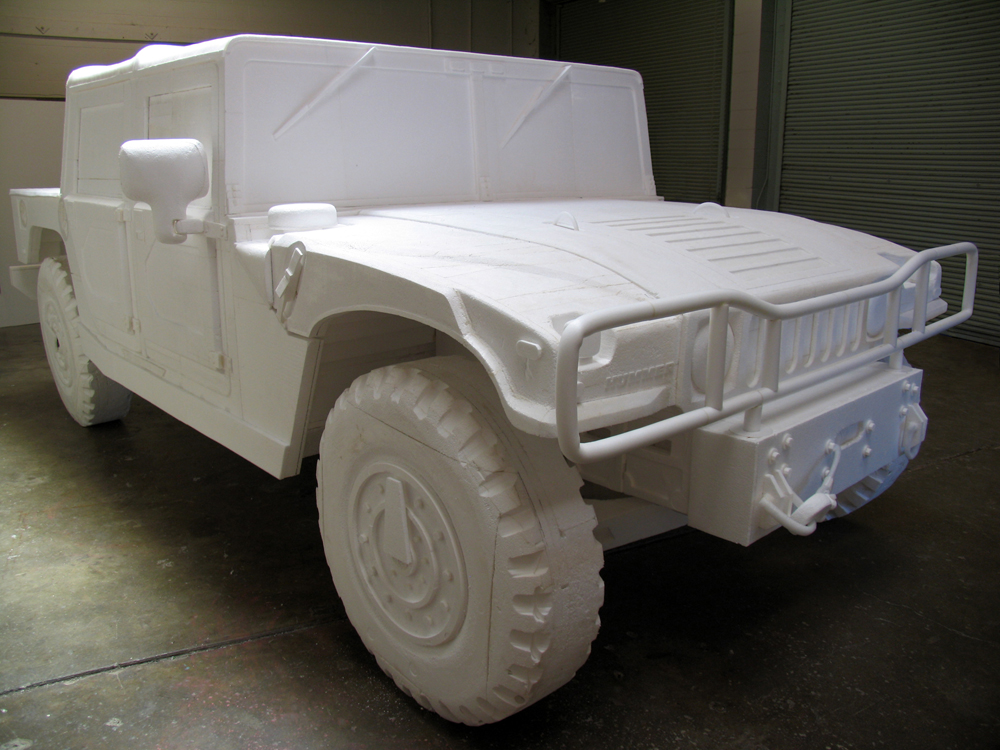 American Detritus, by Andrew Junge
life-size styrofoam Hummer
Art Center Sarasota, 2008
Curated by Fayanne Hayes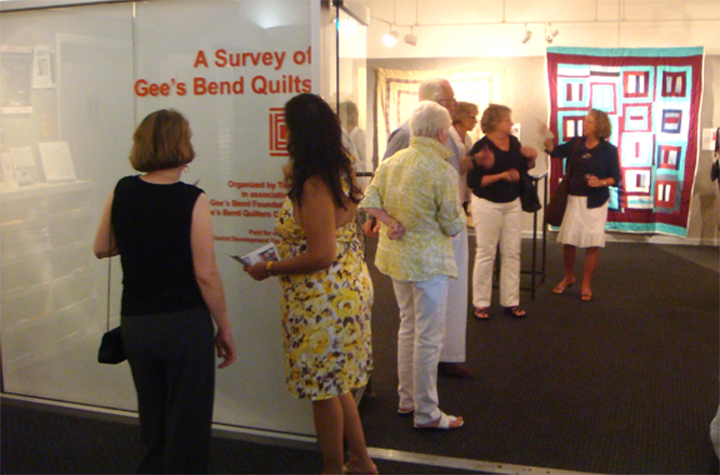 A Survey of Gee's Bend Quilts Exhibition
Art Center Sarasota, 2010
Curated by Fayanne Hayes